From "Food & Wine" Magazine
Taste Test Supermarket Olive Oil
April 2003
by Monica F. Forrestall
You don't have to shop at a specialty-food store to find a decent olive oil. We tasted 12 brands sold at local supermarkets and turned up four that offer a pleasing depth of flavor for a fraction of the cost.
Monini Extra Virgin Olive Oil ($10 for 17oz) "Great Fruity flavor with a fiery bite"
Two well-known Italian foodies, Sophia Loren and Luciano Pavarotti, use Monini in their kitchens.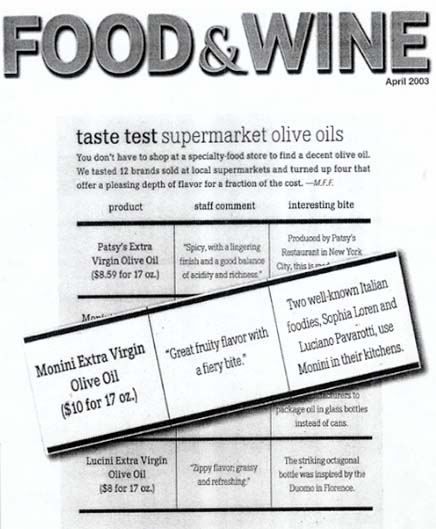 copyrighted by Food & Wine