Italy's favorite Extra Virgin Olive Oil comes to America
In Italy, Monini is a family, an Olive Oil, and permanent fixture in Italian cuisine.

Now Monini S.p.A., of Spoleto, has established Monini North America, Inc., to bring the finest extra virgin olive oil in all of Italy to America's tables.

Zefferino Monini uses 100% Italian olives to achieve the signature Monini flavor first created by his grandfather in 1900.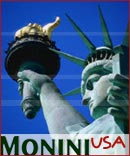 The consistent, balanced taste of Monini Extra Virgin Olive Oil is versatile and compatible, making it the #1 brand of Extra Virgin Olive Oil in Italy. Monini North America looks to introduce American palates to its yellow label, and establish Monini extra Virgin here as the golden standard.
Extra Virgin Olive Oil accounts for 85% of the company's production, and will lead the brand in America, with 500 ml and 750 ml bottles. It is suitable for all uses from cooking to salad dressing. Monini's popular "Fruttato" variety will also available here. It is less filtered, with a richer olive taste, and is more often used as a garnish or in dressing. The company will also offer an olive oil produced from organically grown season.
As a special treat, the company plans to import a seasonal variety called "Il Monello." This novello extra Virgin Olive Oil is produced from the first harvested olives in the south of Italy. Like a Beaujolais nouveau, it is a precious speciality to be enjoyed in season.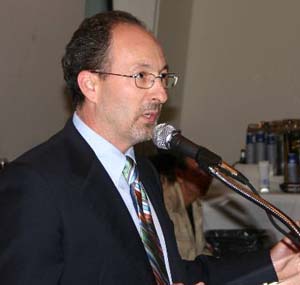 Monini North America plans to develop the existing US and Canada business, from a $6 million enterprise in 1999 to $20 million by 2003. They believe that America is ready for a higher quality product and that the family's commitment to the highest quality production and best raw materials will be realized in both the retail and foodservice markets. In fact, many top Italian restaurants in Manhattan and Chicago use and serve Monini Extra Virgin Olive Oil.
Sophia Loren, who recently published a book of her favorite recipes, uses Monini in her own kitchen.

"We want to reach as many consumers as possible by strengthening our position in the New York and Chicago markets as well as new areas," said Marco Petrini, president of Monini North America, Inc. "This will take time and the necessary investment, but the Monini names deserves to be recognized as a quality brand in the North American market. When customers have a chance to try our Extra Virgin Olive Oil, they immediately understand the difference between our product and the one they were using before."