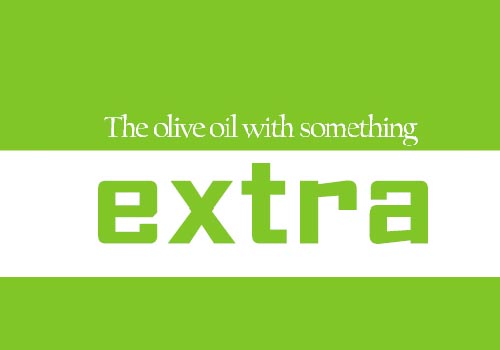 From "Italia, Life in I style"

supplement to

- HouseBeautiful
- Town&Country
- Harper's Bazaar
- Marie Claire
- Esquire and
- Smart Money
Nov. 2002
by Donata Sartorio

This is the concept behind the new television ad campaign for Monini Extra Virgin Olive Oil. And it truly speaks volumes about the philosophy behind this historic Italian company. It's "a high-quality product that is so good that it encompasses you, carries you away," says Zefferino Monini Jr., who has just returned from a tour of the olive fields around his company in Spoleto, the ancient town famous for its Festival of Two Worlds, located in Umbria. "To get oil that is this good takes loads of experience and a long tradition," continues Monini. And he would know: His family boasts a history that spans three generations. The elder Zefferino Monini began producing olive oil in 1920, creating the highest quality extra virgin oil. Spoleto has hills lined with olive trees yielding oil that bursts with intense but well-balanced flavor. What distinguishes the Moninis' production of olive oil from other operations is that they were the first company to bottle, market, and distribute extra virgin olive oil. Most Italians, especially those living in the cities, almost exclusively used pure olive oil, which barely resembles the rich flavor of an olive because of the chemicals used to refine the product. The Monini family has made it possible for the world to appreciate the nuanced characteristics of extra virgin olive oil. The secret to good olive oil is the taste, explains Zefferino Monini Jr. Extra virgin olive oil must offer a delicate blend of fragrances.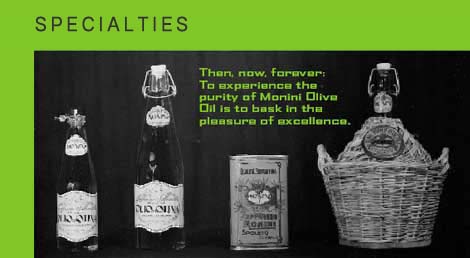 The oil is rich in natural antioxidants called polyhydric phenols, which are very healthy. Zefferino Jr. knows that American consumers are especially interested in healthy foods, and he's only too happy to offer something as pleasing to the palate as to the body. Zefferino Jr. distinctly recalls his childhood travels with his father on Sundays to see the presses. At 39, he is just now beginning to take over the operations and getting hands-on experience. Brilliant, attentive to detail, and as passionate about his home as he is about the quality of his product, Monini is currently serving as the managing director of the family business. His grandfather and father both instilled in him strong values and a keen understanding about olive oil. You might say olive oil is in his blood. His sister Maria Flora works by his side, handling the public relations. Today the company is equal parts traditional and innovative, with savvy business acumen and cutting edge technology, which is among the best in the Mediterranean. The biggest-selling Monini olive oil is the Originale Extra Virgin, which typically sells 24 million bottles, translating into approximately $85 million a year. That grade has a balanced, sweet flavor and a distinct scent of olive. Fruttato—this family favorite always maintains a place on the Moninis' dinner table—has an intense, pungent flavor with just a hint of an almond aftertaste. There is Monello, the extra virgin olive oil culled from the first harvest. It is strong and vibrant in flavor and must be used right away, between the months of November and January. For more refined tastes, there is the extra virgin Amabile Umbria D.O.P. (protected origin denomination) And finally, there is the extra virgin Oilbios, which is made from organic olives and is intended to be used raw. Unlike wine, olive oil should not be aged. After a year, the oil can become rancid after coming in contact with the air, which oxidizes the oil and causes it to lose its fragrant and pure characteristics. Extra virgin olive oil should be a delicate and solid green color—the fresher it is, the more fragrant. According to Zefferino Monini Jr., even the Italians don't know a lot about oil. They tend to be more focused on the design of the packaging. Monini is eager to get people to appreciate the different grades of olive oil and wants to offer tastings all over the world. If extra virgin is a thing of excellence, shouldn't everyone get a taste?