Located in the Green Heart of Italy, our beloved and glorious Umbria, the Monini Culinary Center is a unique place in Italy, the ultimate destination for people who deeply love Food, Wines and the Culture of Italy!!!
The Monini Family welcomes you to join our culinary team in our large, solid and astonishing farmhouse in Spoleto, "The Poggiolo", with a fantastic kitchen, fully furnished with modern equipments and old fireplaces.
Bricks , stones and stainless steel live together in tradition and modernity, creating the best ambiance for the best culinary experience.
We have been working on the project of the Monini Culinary Center for a long time, along with our good friend Chef Lorenzo Polegri, who is the real "pillar" of the Center. We all have put our heritage, our skills and knowledge in this final masterpiece!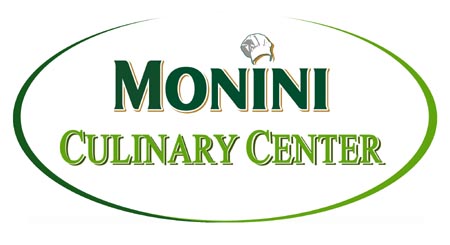 www.moniniculinarycenter.com

"We are proud and happy to invite you to visit our website and our Culinary Center,
the last masterpiece of the Monini Family: best of Italian Extra Virgin,
now best in the kitchen!
Have fun in Umbria!"

Maria Flora and Zefferino Monini