Events 2002, March 8th - 2.30:PM
Area chef, membres of the food press, and retailers event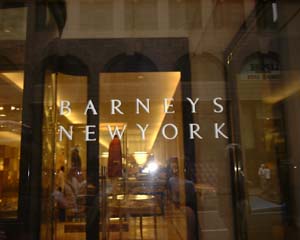 To celebrate, we are planning an Il Monello festival.
Select area chefs, members of the food press, and retailers
will be invited to an il Monello luncheon at Fred's at Barneys
Mark Strausman, Monini's spokeschef, will present a menu of dishes created to show the full flavour of the new oil.
Mark is the chef/owner of Campagna and chef/operator at Fred's at Barneys.

Zefferino Monini,
CEO and fourth generation master taster of Monini, in Spoleto, Italy, plans to attend. He will present a limited edition of signed il Monello bottles, and preview the Culinary Institute opening in November, 2002.

Marco Petrini, President of Monini North America, will speak about the production of this special oil, and conduct a tasting of the new vintage.
On attendee will win a $ 100 gift certificate to be spent a Barneys.