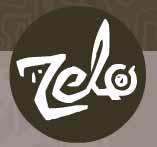 You enter the lobby of this former Albrecht's, and the thick, black velvet curtains draw your eyes up to the vaulted ceiling. A sleek staffer draws the curtain, and you have two options: a hip, smoldering mass of 20-somethings in the lounge to your right, or a jaw-dropping, richly appointed room filled with refined diners to your left. Let your trustworthy, confident server lead you through the meal.

831 Nicollet Mall
Minneapolis, MN 55402
Phone: (612) 333-7000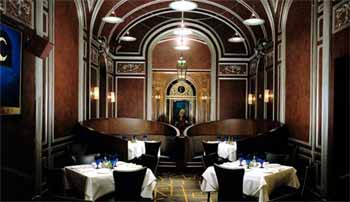 Often at places this trendy, the food is an afterthought--not this Neo-Italian fare. Start with the shrimp and scallops, shockingly luscious seafood bits set in a lemon-herb-Pinot Grigio sauce that will make you go wild. Hands down, the tender, herb-encrusted pork loin is one of the best items on the menu. Dessert? Treat yourself to the meltingly good budino, a warm chocolate ganache cake with ice cream by Executive Chef Jason Gibbons.

Rick Webb, the owner of Zelo and Ciao Bella in Bloomington, has recently open a new restaurant in the Bonaventure shopping center in Minnetonka. The name is Bacio. Sumptuous-looking, a skilled blend of contemporary and traditional, American and Italian are the work of a unique collaboration between Webb and a partnership of architects, designers and crafts people, many of whom labored on Webb's two earlier restaurants.